WELCOME TO HORIZONSUPPLY.CO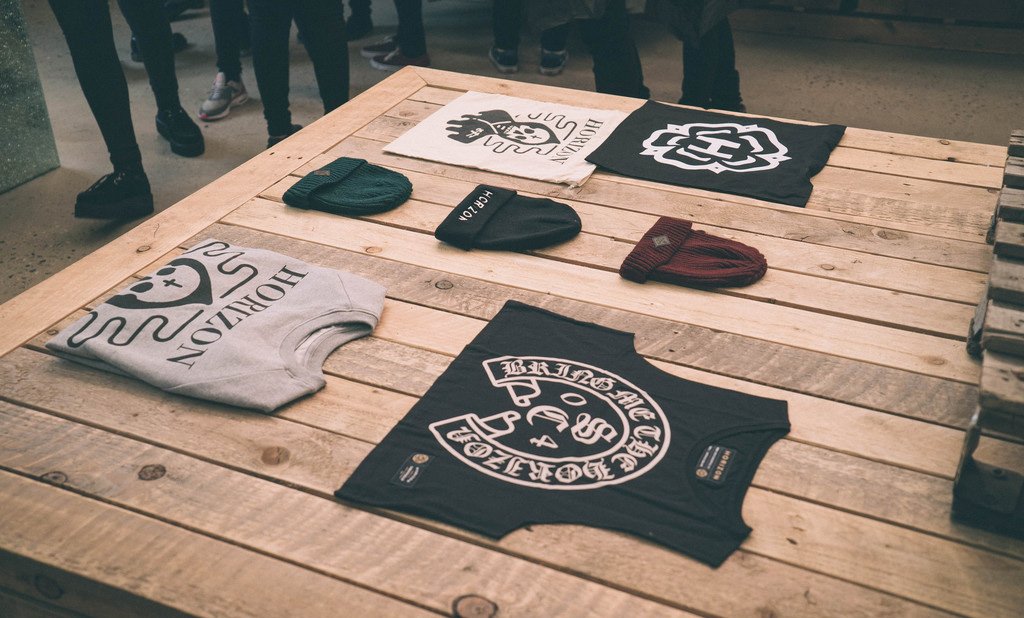 Nov 08 2014 events
Hello & welcome to www.horizonsupply.co - Home of Bring Me The Horizons Official Merchandise. 
The band have always put a lot of effort into their merchandise and now they have taken it a step further and released a whole range of high quality garments. 
"we didn't want to release the same old merch, so we've been working hard to create a really unique range of products inspired by the kind of stuff we love" - Jordan Fish.
Bring Me The Horizon launched the new products at Drop Dead clothing's Sheffield store. The turn out was great and everyone seemed to have a really good time.
The band were there in person and despite the que going all the way around the building they managed to meet everyone.
There were also some extremely limited promotional items on the night and the first 50 people through the door received free goodie bags. 
Customers also received free 'Drivd - The Movie' & 'Apportez-Moi L'Horizon' T-Shirts which arnt available to buy. 
All in all the band were overwhelmed by the turn out and their fans reactions to the new merchandise and they wanted to thank everyone who came down. 
---
---